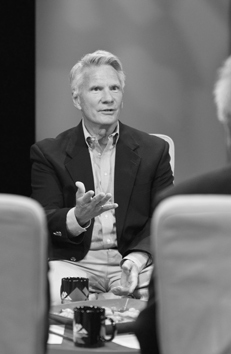 Floyd Ciruli is a pollster and political analyst. His firm, Ciruli Associates, provides consulting, strategy, policy management, public opinion research, public relations and management to a host of public policy projects. Clients include major Colorado corporations, business and civic associations. Among Denver-based Ciruli Associates' specialties is consulting for government, nonprofit and corporate organizations proposing initiatives for public approval.
Ciruli holds a law degree from Georgetown University in Washington, D.C. and a bachelor's degree in political science from UCLA. Ciruli is a member of the American Association of Public Opinion Research (AAPOR). He is the Past-President of the Pacific Chapter of AAPOR. Ciruli is a board member of the Social Science Foundation of the University of Denver Josef Korbel School of International Studies, the Georgetown Law Alumni Board and the Past-President of the Denver Athletic Club. He is a native of Pueblo, Colorado.
Ciruli hosts a blog at www.fciruli.blogspot.com for political news and analyses of current trends and public opinion on the web.